An anti-aging therapy dedicated to skin of all ages, combining the synergistic effects of oils and plant extracts found in the Mediterranean basin. Effectively prevents the aging process and fights its symptoms, protects against oxidative stress.  An additional advantage is the beautiful scent of sun-ripened grapes. 
The treatment regime: foam + peeling + serum + mask + face massage + butter  
Frequency: 2-3 times a week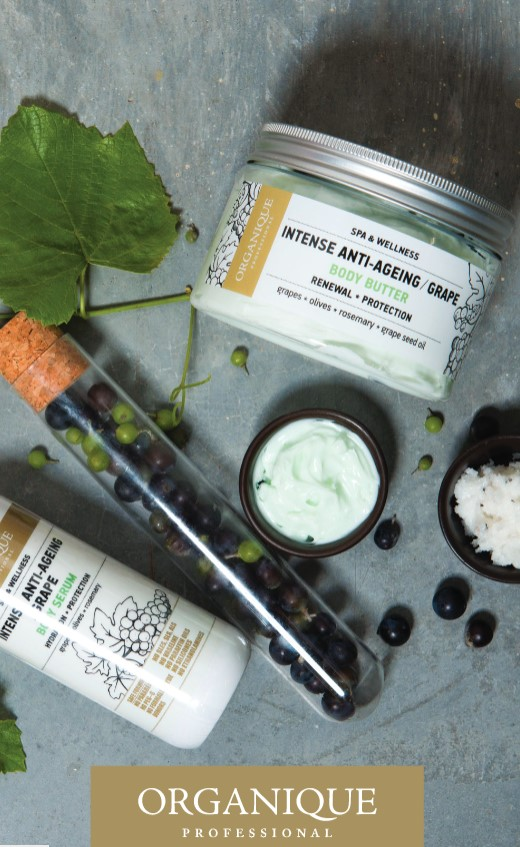 Slows and prevents the ageing process 
Smoothing 
regenerating, moisturising 
Improves skin tone 
Long-lasting, fruity fragrance on the skin 
dry skin 
Skin with signs of ageing 
mature skin 
Skin subject to stress 
Skin in need of restoration and regeneration
Recommended home care available for purchase at our Spa Reception: 
Anti-Aging Series (Grape): 
Body scrub 
Body butter  
Hand/hand cream 
Treatment duration: 80 min.
Return to the list