Running is fashionable and healthy and even addictive. But even this badly performed activity can do more harm than good.
That is why we have created a stay package "Run with your head" for you - an individual therapy program dedicated to both people who are just beginning their adventure with running, and for regular training people who would like to improve their running technique to prevent injuries under the supervision of a physiotherapist. People who are already experiencing problems related to overload will receive help and tips on how to train properly so as not to overload the movement apparatus.
The classes are conducted by physiotherapist Mateusz Kubisz, a marathon runner. The program is available in Polish and English.
In the short film, our physiotherapist Mateusz presents the program of stay.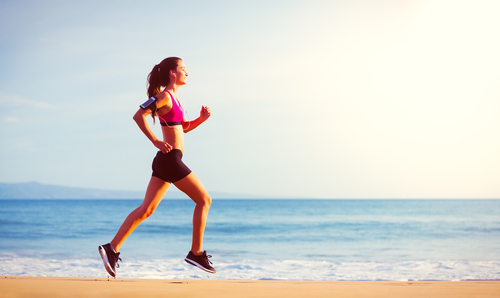 As part of our stay, we offer, among others:

- personalized program of classes (write to us before your arrival, call Mateusz and show him your needs)

- running technique training

- static and dynamic analysis of the body weight distribution on the test foot on the stabilometric platform

- learning the proper warm-up and stretching

- core training (central stabilization)

- rolling training


We invite you to Kołobrzeg, the capital of Polish runners.


Hi, my name is Mateusz Kubisz, I am a physiotherapist and runner. I am currently trying to break the time of 3:00 h in the marathon.
So I have practice as well as medical knowledge that I want to use to help you avoid injuries while practicing sports.
Many people unfortunately had to end their careers because they made simple mistakes that could have been avoided.
What will we do during the classes? First of all, it is an individual therapy program, which is tailored to your individual needs.
If you have any medical records, please send it to San before coming. It will be helpful.


Package program
- Accommodation
- Meals (breakfasts, lunches and dinners in the form of a Swedish buffet)
- Medical consultation (1 x a week)
- 10 personal trainings a week (up to 1h) in the physiotherapy room or in the pool or in the field (the program will be adjusted by the trainer to individual needs)
- 2/3 treatments a day on working days (when staying between 7/14 days) ordered by a doctor in cooperation with a trainer
- Fitness room (unlimited)
- Sauna, saline pool - entry to the swimming pool and sauna due to the comfort of guests is limited



Accommodation in the room from 16.00. The first service on the day of arrival is dinner.
Attention. The program is only available after confirmation by Mateusz Kubisz.